Location:
Next to the National Art Gallery, Jalan Tun Razak
Founded In:
1999
Attraction:
Operas, Plays, Musical shows
How To Reach:
One can easily reach Istana Budaya by hiring taxis, or by boarding trains, buses from the city.
Istana Budaya is the eminent venue for all forms of theatre, including operetta, classical concert, musical theater and opera, in Malaysia. Located next to the National Art Gallery in Jalan Tun Razak, Istana Budaya or the Palace of Culture is a major landmark in the city of Kuala Lumpur. This cultural center was founded in Sep' 1999 to promote the artistic and cultural heritage of the country. Sprawled in an area of 54,400 m², the Istana Budaya was formally inaugurated by the ex-Prime Minister of Malaysia -Tun Dr. Mahathir Mohamed, in 1999.
Its construction began in 1995 only to get completed within 3 years. As soon as, the construction was completed,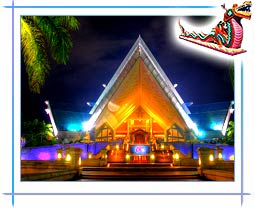 Panggung Negara-the earlier national theater, was relocated here. Istana Budaya is also the abode of the National Theater Company and the National Symphony Orchestra. This cultural centre is intended to raise the standard of theater, to develop artistic excellence in performing arts, to popularize first-rate theater productions, and to develop the intellect of artistic gratitude.
Muhammad Kamar Ya'akub designed this innovative building, taking inspiration from the traditional moon kite. Its interior was built using local resources, like marble and premium tropical wood from Langkawi. A few of the edifice's interesting features comprise of the turquoise folds on the roof and the intricate design of the foyer. However, the focal structure takes its shape from the 'Sirih Junjung which is a conventional arrangement of betel leaves used during Malay ceremonies.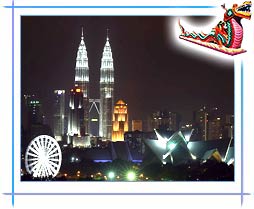 Like any traditional Malay house, the structure is divided into three areas: the "serambi" (lobby and foyer), the "rumah ibu" (main house or the auditorium), and the "rumah dapur" (kitchen as the stage and rehearsal hall). Its huge theater hall "Panggung Seri" can accommodate up to 1,412 viewers at a time. It is actually Asia's first theater which is outfitted with high-tech stage equipments. It is its class facilities and interiors that make Istana Budaya rated amongst the top ten theaters of the world.