Location:
Ulu Klang, near Taman Melawati
Established In:
1963
Highlights:
Performances by animals
How To Reach:
One can easily reach Zoo Negara by hiring taxis, or by boarding trains, buses from the city.
Zoo Negara Malaysia, literally the National Zoo of Malaysia, is amongst the most exciting zoos of Southeast Asia. Sprawled in 110 acres of land, this zoological park is located in Ulu Klang near Taman Melawati on the north-east of Kuala Lumpur. It was opened on 14 Nov' 1963 by the then Prime Minister, Tunku Abdul Rahman. Since then, it has been managed by the Malaysian Zoological Society. The National Zoo has a total of over 5000 animals from over 450 species of birds, reptiles, mammals, amphibians and fish.
Above and beyond showcasing the animals, the Zoo stresses on the four areas of Conservation, Education,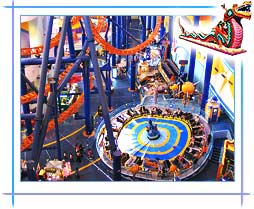 Research and Recreation. With the times, it has transformed into an open-concept habitat seeing that more than 90% of its animals are kept in spacious exhibits having natural landscaping. This first national zoo of Malaysia has a commendable aquarium display, a primitive park and a reptile house. People usually throng the place on weekends and public holidays.
Tunku Abdul Rahman Aquarium, sited in the park, is the country's first ecological-based freshwater aquarium that highlights the Malaysian River and Wetlands. Mini Bee Museum is another nice place where one can learn about various types of bees in the country. Birds Photo Corner at the Bird Aviary is the best place to catch birds so that you can click your pictures with the colorful macaws and cockatoos. Further, check out the Malaysian frogs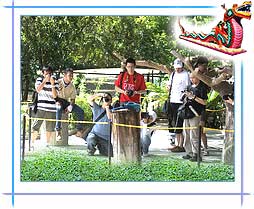 and toads at the Reptile Park.
Zoo authorities also organize performances of elephants, orangutans, seals and sea lions. The Zoo has managed to breed more than 200 highly endangered Milky Stork. Some other remarkable breeding achievements comprise hornbills and freshwater crocodile- False Gharial. Moreover, the Zoo aims to provide free educational services to schools and group visits. The best part about this zoo is that it is entirely financed by its gate collection. Recently, the Zoo Negara has received MS ISO 9001:2000 certification for doing great in breeding animals.