Location:
Between Petronas Twin Towers and Suria KLCC
Established In:
1998
Highlights:
Klais Pipe Organ, Musical Concerts
How To Reach:
One can easily reach here by hiring taxis, or by boarding trains, buses from the city.
Petronas Philharmonic Hall, literally Dewan Filharmonik Petronas (DFP) in Malay, is the first classical music hall in Malaysia that is solely dedicated to music. Located at the bottom of the elevated Petronas Twin Towers, this strikingly-beautiful hall is outfitted with the latest services and luxurious seating. Moreover, its outstanding acoustics mesmerizes every visitor to the core. This hall is also the quarters to the Malaysian Philharmonic Orchestra (MPO). It boasts of a notable cast of local and international musicians.
The Philharmonic Hall has a capacity of 885 spectators, including box seating at Stall level and 20 plush corporate suites at Circle and Upper Circle levels. This concert hall was built on the lines of the traditional shoe-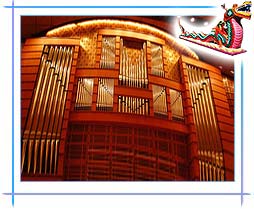 box design of the European concert halls of the 19th century. It also has an adjustable ceiling that bends according to the acoustical setting, required by solo pianist or a full-fledged orchestra. The entire hall rests on thick pads that insulate it from the clamor of shoppers, who march through the adjoining shopping mall.
Being the first intended concert hall of Malaysia, the Petronas Philharmonic Hall aims to be the hub for enthusiastic classical music audiences, apart from other complementary musical styles like jazz and world music. Since its opening in 1998, the hall has seen innumerable concerts, recitals chamber concerts and traditional cultural performances. Besides, the performances organized here have never missed world-renowned classical artists and orchestras, plus international jazz musicians, traditional Malaysian music and dance productions.
Ever since its inaugural performance, the Malaysian Philharmonic Orchestra, together with 105 musicians from all over the world, has constantly impressed listeners with its outstanding performances. In fact,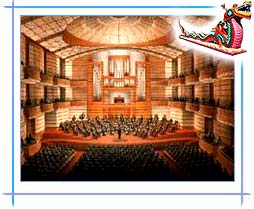 the MPO has successfully made a loyal and wholehearted following in the Malaysian community. The DFP also boasts of a Klais Pipe Organ, which was designed and built by the distinguished organ builder-Johannes Klais, in Germany. This 44-stop pipe organ extends from floor to ceiling, and soars over the orchestra pit.
Indeed the Petronas Philanthropic Hall has got brilliant recording studio, which was designed by Abbey Road Studios of EMI Group (UK) and constructed by Audio Design Group. Its wonderful scheming allows for the commercial-quality recording of performances in the concert hall. While your stay in Kuala Lumpur, check out what's due to happen in Philanthropic Hall and stay tuned to be an eye-witness to the grand event.