Kuala Lumpur, being the major gateway to Malaysia, handles the majority of the international traffic. People from all parts of the world come here for a variety of reasons, which could range from holidays, business meetings, shopping to festivals. Seeing as KL is a global city, it is well-connected to other countries by air and water. So if you're planning to visit Kuala Lumpur and thinking about how to reach there, leave all your tensions as the city has vast networks of airways, roadways, railways, and waterways. Getting/ reaching KL is really easy; all just you need to have is the right information. Kuala Lumpur can be reached
By Air
Kuala Lumpur is served by two airports, Kuala Lumpur International Airport (KLIA) and Subang Airport. KLIA is the aviation hub of Malaysia and it is situated about 50 km south of the city. This airport has good air-connections, domestic as well as international. The Kuala Lumpur airport connects KL with all the major cities across the world, while Subang Airport is used only to cater chartered and turboprops flights. Both the airports are well-connected to the city through expressway.
By Train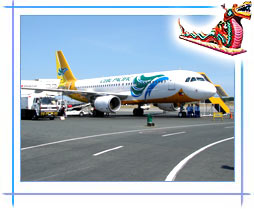 Kuala Lumpur Railway Station is the main station that caters to the train travelers. A wide network of rail tracks throughout Peninsular Malaysia connects the city with other domestic towns and cities. Trains from Kuala Lumpur Railway Station run daily across the length and breadth of Peninsular Malaysia, covering every town and city. In fact, Kuala Lumpur is also connected to the neighboring countries of Singapore and Thailand by train.
By Road
Kuala Lumpur boasts of an extensive network of roads. Each & every part of the city is well-connected to other cities & towns of Peninsular Malaysia by highways. In fact, the city is also connected to Singapore and Thailand by roadways. Numerous high speed roadways or expressways traverse the city, connecting it with the rest of the country. These are usually tolled roadways, where motorists have the option of paying by cash, or by stored value cards.
By Sea
Port Klang is the major seaport to reach Kuala Lumpur; it is located about 64 km southwest of the city. It is the largest and the busiest port in the country. Moreover, it connects KL to all the major destinations by sea. From here, one can take ferries and cruises to places, like India, Singapore, Indonesia, Thailand, East Malaysia, etc.