Location:
Close to the Royal Selangor Club
Highlights:
95-meter Flagpole
Significance:
Dataran Merdeka marks the spot where the Malaysian flag was hoisted for the first time.
How To Reach:
One can easily reach Merdeka Square by hiring taxis, or by boarding trains, buses from the city.
Dataran Merdeka is a prominent historical landmark sited in the central Kuala Lumpur. Situated right opposite the Sultan Abdul Samad Building, Merdeka Square marks the site where the Malayan flag was hoisted for the first time (Aug' 31, 1957). Ever since, Dataran Merdeka is the venue for the annual Hari Merdeka Parade (National Day Parade). In Malay language, the term 'Dataran' means square and 'Merdeka' suggests independence.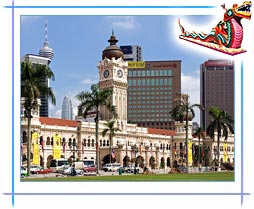 That's why, the square is also known as Merdeka Square or Independence Square. Earlier called the Selangor Club Padang, the Square was initially the cricket ground of the Selangor Club. On 1 Jan' 1990, it was formally opened for the public in tandem with Visit Malaysia Year 1990. While celebrating 50 years of independence on 31Aug' 2007, Prime Minister Abdullah Ahmad Badawi shouted 'Merdeka!' on midnight carousing.
At the southern end of the square is the 95-meter flagpole, which is one amongst the tallest in the world. Merdeka Square is properly maintained with well-laid out gardens, terraces, and fountains. Here one can see a big screen which is used for the screening of main events and live telecasts. Till day, the square is a popular venue where important events are held, such as, the National Day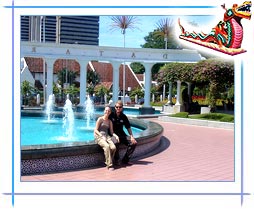 celebrations and New Year countdown.
Merdeka Square also made the starting line of the reality show, The Amazing Race Asia 1. Nearby the square are several buildings of historical interest, including Royal Selangor Club Complex, Sultan Abdul Samad Building, National History Museum and Memorial Library, St. Mary's Anglican cathedral, and Dayabumi Complex. Plaza Putra, a famous entertainment center, lies beneath the Merdeka Square.