Location:
Close to Merdeka Square
Attractions:
Antiques, Carpets, Merchandise
Highlights:
Post-war Buildings
How To Reach:
One can easily reach Jalan TAR by hiring taxis, or by boarding trains, buses from the city.
Jalan Tuanku Abdul Rahman, earlier called Batu Road, is a well-known road in Kuala Lumpur that was christened after the first Yang di-Pertuan Agong (King) of Malaysia. It is often abbreviated as Jalan TAR and is to be found in the business district of the city, quite close to the Merdeka Square and Jalan Masjid. Initially it was a trail leading to Batu village, which was the hub of mining activities. In the 1930s, the parish that was dominated by swamps, rice fields and coconut estates developed into one of the busiest roads in KL.
These days, the expanse is famous for its antiques from China and carpets from the Middle-East. Its popularity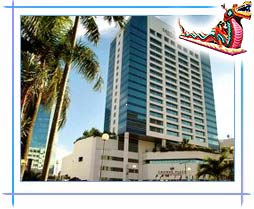 also abounds in imported fabrics, batik, saris, leather goods and men's clothing. Prior to the arrival of modern shopping malls, this strip used to be the stomping ground of shoppers. Even today, this stretch of road has kept its imperial charm alive in the company of pre-war buildings whose unique facades are conserved and re-adapted to lodge contemporary retailing houses.
Here, you have to walk through the archways of shops to get the real shopping experience. And undoubtedly, this market is far better than the modish malls. Check out the exclusive range of fabrics and textiles, imported leather goods, bags and luggage, carpets, sports goods and winter clothing, which would keep you engaged for hours.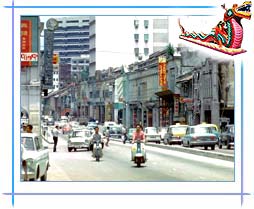 Narrow passages flanked by the shops also proffer a great collection of dress material at real cheap prices. Some of the established names tender awesome selection of silver and crystalware.
Shopping malls, like Sogo Shopping Complex and Maju Junction Mall, are also positioned along this stretch. Every Saturday between 5:00pm and 10:00pm, the area is closed to traffic because it gets altered into a night market where small traders and hawkers sell a variety of things. Coliseum cinema is an important landmark on the road. Maju Junction, a new construction, at the end of the road is a real contrast to the surrounding older architecture. Jalan TAR also houses many hotels and restaurants, just right for any traveler.