Amongst the very few countries in the world stands Malaysia, with people from different countries and cultures. Despite being influenced by diverse cultures, Malaysia has made its mark by furnishing its own identity to the world. Its rich culture can be depicted as an assortment, where you can find variety harmonizing the global standards. A glimpse of foreign tang can be seen in its language, music, dance, architecture, people, and handicrafts as well.
Though Malay is the national language, English is widely understood and spoken in the country. Malaysia has its own film industry that churns out about 15 films and 300-400 dramas every year. This multi-religious country is home to different people, though Islam has remained its predominant religion. Be it festivals or cultural celebrations, Malaysians have the courtesy to commemorate events with equal fervor.
Talking about cultural activity, there are ample of arts and crafts including theatre, music, dance, handicrafts to keep people engaged. British architecture is best observed in courts, but traditional Malay houses are also not out of the sight. Museums and art galleries in Malaysia never fail to impress their visitors with their great paintings and sculptures. To know more about the Malaysian culture, click on the links given below.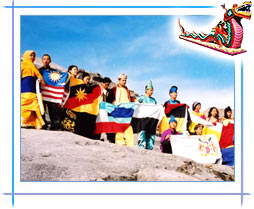 Architecture
Malaysia has observed a fast growth after independence and regarding its architecture, Petronas Towers is the best example which has been declared amongst the tallest buildings of the world.
Theater
About Malaysian Theater, it can be said that performing arts has not been provided a right platform here. However, from the past few years, the Government is making efforts to encourage the show business.
Music
'Music speaks what cannot be expressed in words.' The rich and varied cultural heritage of Malaysia has also understood the importance of music and added this bead in its string.
Dance
Reminiscent of any other country, Dance is a popular cultural form in Malaysia too. The influence of various cultures is inherent in the culture of Malaysia and it is also visible in its dance.
Handicrafts
Arts & crafts of the country depict its true nature and in fact, characterize its culture. The handicrafts of Malaysia too, boast of its long-established cultural roots that often resemble the mores of its neighboring countries.
Languages
Undoubtedly, Malay (Bahasa Malaysia) enjoys the status of being the national and official language of Malaysia. There are many other languages that are spoken and understood by most of the Malaysians.
Cinema
Malaysian cinema can be said pretty young, even after a span of over 75 years. Or in exact terms, entertainment in the form of cinema has never attained real heights in Malaysia.
Religions
Malaysia is a multi-ethnic country, where people of different origins live together happily. Talking about religions, there are numerous religions practiced by variety of inhabitants.
People
The Malays, who descended from the Malayo-Polynesian racial groups, make over 50% of the population of Malaysia. Malaysia as we know is a multi-ethnic, multi-religious and multi-linguistic country,