True colors of an international destination appear in Malaysia, just have your wish list and move out. Shopping freaks could really have a great time, roaming through street markets, sidewalk stalls, night markets and shopping malls. This amazing country offers ample of options for shoppers to get the best of Asia, varying from branded, designer merchandise to local handicrafts. Furthermore, exemption of duty on various items by government has proved stroke of luck for bargain hunters.
In case you're looking for duty free areas, check out Rantau Panjang & Pengkalan Kubur and Padang Besar & Bukit Kayu Hitam, sited in Kelantan and Kedah respectively. Also browse the duty frees shops, serviceable at city centers and airports in Kuala Lumpur, Johor Bahru, and Penang. If you're in quest of souvenirs, then explore the local handicrafts which exemplify the culture of Malaysia.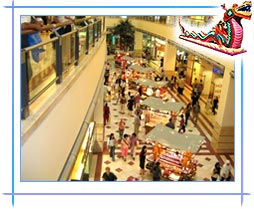 Besides intricate silver, brass and pottery, you can also rate the Malaysian Batik, set apart by intrepid designs and stunning colors. In Malaysia, there are numerous shopping malls, complexes and stores where you can hit upon stylish clothes, elegant footwear, optical items, elite watches and quality fabrics. Here, you can also find top-notch stores resolved to electrical appliances, gadgets and equipments.
The Government of Malaysia has also made adequate efforts to steal the attention of worldwide shoppers by Malaysia Mega Sale Carnival that tenders great bargains twice a year. Since dollars and pounds make favorable exchange in Ringgit, people can buy more at comparatively less price. Nearly all shopping malls and stores are open from 10:00 hrs till 22:00 hrs. So, without any delay, come to Malaysia and experience the complete shopping culture.