Getting around Kuala Lumpur is fairly hassle-free owing to the extensive network of buses, light commuter trains and fleet taxis. In the city, public transport is in rather good condition and you can easily roam around the metropolis using local means of transportation. Nevertheless the traffic jams and bottlenecks are infamous. To avoid getting stuck in jams, commuter trains make the best choice in case you want to explore the city. It's recommended to avoid traveling by taxis and buses during the rush hours, which extend from 7:30 to 9:00 and 17:00 to 19:30.
Taxi
In almost every nook and corner of KL, cabs can be found in red and white colors. There are usually two types of taxis, the normal ones and the premier ones. Cab drivers are required to use meter to charge passengers though very few cabbies adhere to the rule. The premier taxis usually follow the correct meter charges. It's better to be alert and insist the cabbie to use the meter.
Buses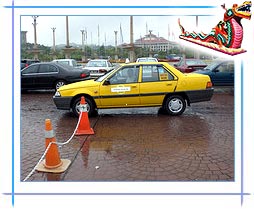 Undoubtedly, Buses are a cheaper mode of traveling around the city. Bus stops can be seen all over the city. Moreover, the buses will take you to a variety of places, including the neighboring areas in Selangor state. Rapid KL, a government-authorized company, is the main bus service provider in Kuala Lumpur. Their buses are white in color, marked with red stripes. Such buses use a slot where coins are inserted to get a ticket. Metrobus and Setara Jaya are two other private companies that serve some routes around KL.
Rented Cars
Hiring a car could be convenient mode for commuting. For this, all you need is to pay a deposit and take a car to drive around. Then, you need to pay the corresponding rate calculated on daily basis.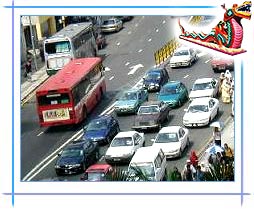 Cars can be rented from many agencies in the city and the airport. You can choose car from a wide range of compact cars, luxury sedans, large vans, and 4-wheel drive vehicles. Be cautious while driving in KL as people drive rash.
Trains
Trains are an essential part of the transport system of Kuala Lumpur. These commuter trains carry passengers from one place to another in the city, moreover quickly and efficiently. The KTM Komuter is a land-based train, which operates in major residential areas in and around the city. The Monorail, Putra LRT and Star are light rail transit systems that use elevated tracks, moving across and above the city's busy intersections. The majority of the train systems connect in KL Sentral, which is the central railway hub of Malaysia.