Location:
Kuala Lumpur City Centre
Significance:
It has been 'Benchmarked' by Green Globe.
How To Reach:
One can reach here by hiring taxis or by boarding buses, trains from the city.
The Kuala Lumpur Convention Centre is the leading convention and exhibition centre in the capital city of Malaysia. It is conveniently located in the most-talked about Kuala Lumpur City Centre (KLCC), next to public transportation hub and hotels. The convention centre is purposefully built to host international events, including entertainment, trade shows, conferences, exhibitions, sporting events, seminars, and meetings. In Dec' 2006, Kuala Lumpur Convention Centre received HACCP certification for improving its standards consistently.
Besides, it also became the first convention centre in the northern hemisphere to realize 'Benchmarked' grade by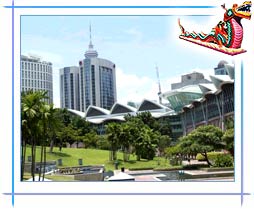 Green Globe in Feb' 2007. The centre boasts of a 3,000-seat plenary hall, 500-seat theatre, 110,000 square feet of exhibition space, big conference halls, grand ballroom, banquet hall, and 19 meeting rooms. Apart from these, the other facilities provided here range from VIP suites, bridal suites, media room, business centre, medical room, prayer rooms, AV production rooms to concierge and luggage rooms.
The convention centre has a vending space for food outlets having more than 200 seats, café, family restaurant, travel agency and bureau d'change. Further the centre will soon integrate a large aquarium, which will focus on edutainment. With extensive use of multi-media technologies, this aquarium would be truly a distinctive underwater experience. Moreover, a four-star hotel is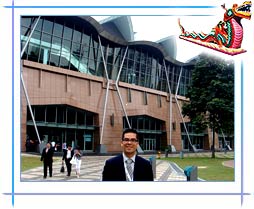 also in the pipeline which will be erected as part of the convention centre complex, for offering a fitting accommodation to convention business delegates.
This 600-room hotel will be outfitted with high-tech data network, structured cabling, wireless LAN, telecommunication and digital audiovisual facilities, to provide delegates high flexibility to access more material and stay connected to their homes. All these amenities will surely ascertain a new standard for the convention setting. Amidst a variety of shopping malls, food joints, hotels, and convention centre, the KLCC will strengthen the notion of being rated amongst the most significant urban spaces in the world.