Location:
Jalan Dato' Onn
Established In:
1994
Highlights:
Tunku's own collection of books and artifacts
How To Reach:
One can easily reach here by hiring taxis, or by boarding trains, buses from the city.
As the title suggests, the Memorial was established in the cherished memory of Tunku Abdul Rahman Putra Al-Haj, the leader who freed the nation from the colonial power with his determination. Sprawled in 3 hectares of well laid-out garden, the memorial was formally opened on 10th Nov' 1994. It represents the nation's gratitude towards the great statesman. Tunku Abdul Rahman Putra Memorial is situated along Jalan Dato' Onn in Kuala Lumpur.
The Memorial features the Residency, flanked by two additional blocks. However, the Residency was the official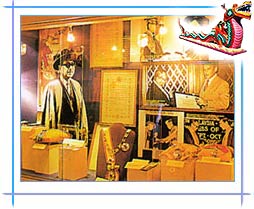 residence of the late Tunku Rahman during his tenure as the first Chief Minister of Malaya and then, as the first Prime Minister of Malaysia. One amongst the two new blocks encompasses a rebuilt version of the leader's office, while the other block houses the memorabilia and artifacts that give a picture of his life and activities.
This permanent exhibition gives a valuable insight into the life of the prodigy, whose resolve continues to inspire the present generation. The exhibits consist of Tunku's collection of materials, mementos, books, biographies, and letters. His cartoons, newspaper coverage and granite display of the 'Proclamation of Independence' are also put on show. Researchers, who are keen upon to study about the life and period of the great leader, can have the privilege of viewing things from close and conduct research.