Location:
Jalan Pahang, Next to Hospital Kuala Lumpur
Established in:
1983
Highlights:
Wet and dry preserved specimens of small mammals
How To Reach:
One can reach Biomedical Museum by hiring taxis or by boarding buses, trains from the city.
The Biomedical Museum, actually, celebrates the applauded vocation of the Institute of Medical Research (IMR), which has done extensive biomedical research since its foundation in 1900. Located right next to Hospital Kuala Lumpur at Jalan Pahang, the museum aims to be a central biomedical reference depository for IMR and the MOH. At present, this museum, which was established in 1983, boasts of medical research materials undertaken by the institute.
Here materials on display comprise of things pertaining to public health problems in the nation, current research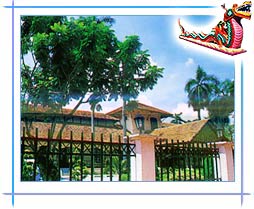 activities, and other materials regarding teaching, training and research. The museum also has omnibus of medically significant Malaysian fauna, such as, mammals, reptiles, insects and parasites. Its historical gallery showcases the posters covering records of IMR like its achievements and research write-ups. Moreover, photographs of earlier researchers and their research activities are also displayed here.
Here you can see an extensive collection of antique laboratory equipment, like microscopes, scales, and other small tools. Besides, there are many other things on display for the added interest and information of visitors, including several publications, annual reports, and photographs of past directors of IMR. The specimen gallery has a collection of dry specimens of small mammals, like rodents, squirrels, flying squirrels and flying foxes, and wet specimens of reptiles, amphibians & mammals, including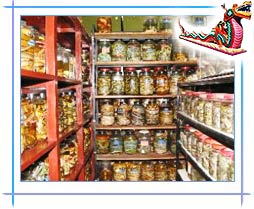 snakes, frogs and bats.
Furthermore, check out the preserved specimens of human organs that are appropriately labeled. The Biomedical Museum houses many exotic items, which can quench even the most buffed of travelers. This institute provides researchers to use its facilities like a source of reference, particularly on the study of zoonotic diseases and their modes of transmission. To conclude, Biomedical Museum encloses one of the oldest and best collections of different animals, and is certainly an informative place to visit.