Location:
Jalan Raja, Opposite Dataran Merdeka
Established In:
1996
Highlights:
Numerous intriguing artifacts
How To Reach:
One can easily reach History Museum by hiring taxis, or by boarding trains, buses from the city.
The National Museum of History, called Muzium Sejarah Nasional in Malay, is the second national museum of Malaysia, the first being Muzium Negara. Located along Jalan Raja opposite Dataran Merdeka in Kuala Lumpur, the museum addresses numerous artifacts that reveal the human history of Malaysia. A walk through the exhibition galleries will boost your knowledge about the country and its culture.
Initially the building was built with wood and bricks to house a commercial bank in 1888. A.C Norman, a British architect who used to work in the Public Works Department, designed this amazing building using a blend of typical Moorish and Islamic architecture. The building's architecture was also harmonized with the adjoining buildings, which were once used for the country's administrative purposes.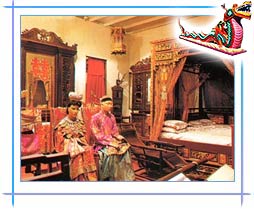 It was also utilized by the Japanese Telecommunication Department during the Japanese occupation. As soon as the war was over, the function of the building as the main commercial bank was restarted and lasted till 1965. Later the building was taken by the Kuala Lumpur District and Land Office, now called Federal Territory Department of Land and Mines. Further, the building was occupied by the Federal Territory Religious Affairs Office, which is now called the Federal Territory Islamic Religious Affairs Department (JAWI).
Of late, in 1991, the building was chosen to become a museum because of its strategic location and surroundings. It was formally given up to the Department of Museum and Antiques to get turned into the National History Museum. Since the original structure got dilapidated and the building was rebuilt to house the museum. In 1996, the refurbished building was opened as the National History Museum.
Today, it addresses a permanent collection of artifacts and dioramas that depict the country's wealth of historical heritage. The several exhibits presented here include 520 million-year-old metamorphic sandstone, a 40,000-year-old Homo sapiens skull, and an eight-sided gold coin dating back to the 15th century. To sum up, the National History Museum is a must-visit place for any traveler in Kuala Lumpur.