Location:
Jalan Damansara
Established in:
1963
Highlights:
Vintage cars, Conventional weapons & instruments
How To Reach:
One can easily reach Muzium Negara by hiring taxis, or by boarding trains, buses from the city.
The National Museum or Muzium Negara is a significant museum of Malaysia. Located on the fringes of KL Lake Gardens along Jalan Damansara, the museum was originally established as Selangor Museum in 1888. But during the World War II, the museum got completely destroyed by bombs. Consequently plans were made to establish a central museum for Malaysia. And that's how the National Museum cropped up and was made open in 1963.
In the 1990s, it was extended to include a library, an auditorium and an additional exhibition hall for theme-based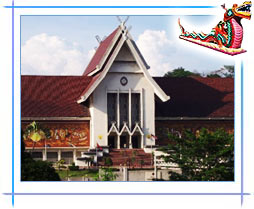 exhibitions. At present, the National Museum possesses a striking palatial-styled structure with hints of old Malay architecture. Its imposing facade is made even grander through the colossal murals, depicting the culture and history of Malaysia. And the visitors' pleasing experience at the museum begins outside, where some old means of transportation like old trains and vintage cars are put on show.
The museum features a large central main entrance hall, which is sandwiched between two exhibition wings. These wings include a Historical Gallery, Metalwork and Musical Instruments Gallery, a Cultural Gallery, a National Sports Gallery, and a Natural History Gallery. While the Historical Gallery outlines the different periods in the history of Peninsular Malaysia, the various elements of the Malaysian culture are presented in the Cultural Gallery.
The Metalwork and Musical Instruments Gallery has several objects and utensils from kitchenware, traditional ornaments, weapons,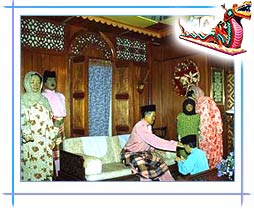 and conventional instruments of Malaysian music. The museum's ethnographic and archaeological exhibitions comprise of life-size dioramas illustrating various facets of earlier Malaysian life. Besides the permanent exhibits, the museum also organizes regular thematic exhibitions at times. Some of the notable exhibitions are Treasures from the Graves, Enduring Beauty, and World of Ghosts.
Since the museum has got a fine collection of historical artefacts and thousands of rare items, it serves as a storehouse and an educational institution of Malaysia's rich cultural heritage. To put in succinct terms, Muzium Negara is a nice place to visit and to get a quick insight of the Malaysian civilization.