Location:
Jalan Perdana
Established In:
1961
Highlights:
Cessna, Marine Police boat, Ferret car, etc.
How To Reach:
One can reach here by hiring taxis or by boarding buses, trains from the city.
The Muzium Polis Diraja Malaysia, literally Royal Malaysian Police Museum, is a unique museum dedicated to the valiant heroes of Malaysia. Established in 1961, the museum exhibits several thousands of artifacts, documents, and items about crime and crime prevention. The exhibits were initially housed in the Police Senior Officers' Mess, which was later renovated and outfitted as a Museum at a cost of approx. RM8 million.
Located along Jalang Perdana in Kuala Lumpur, the full-fledged museum was formally inaugurated by the Prime Minister Datuk Seri Abdullah Ahmad Badawi on 24 July 1999. The Museum has got a remarkable collection of everything related to the Malaysian Police, since its origin in Melaka Sultanate till the present day. In every 3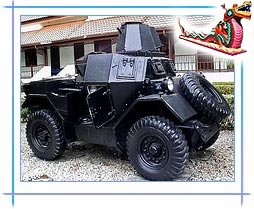 months, special theme exhibitions are organized here. The museum is equipped with many interactive touch screen terminals, which can be used to learn more information about the history of the Malaysian police.
About 7,595 artifacts recount the important events though the marvelous display of the memorabilia. Its well-kept compound boasts of the Malaysian Police Force's first aircraft - a single-engine Cessna, Marine Police boat, Ferret car, guns seized from Communist Terrorists (CTs) and Botak Chin-the infamous gangster. In fact, a collection of cars used by previous ISPs of Malaysia is also on display here. However, the main museum is divided into 3 galleries.
hile the first gallery reveals the initial police uniforms and plaques, the history of the models of vehicles that were used by the police are displayed in the second gallery. Here things put on show also include different types of weapons that were confiscated from the criminals and communists. The third gallery reveals the most difficult times of the nation, for example, the history of Japanese Occupation during World War II, the disagreement with Indonesia, etc. Overall, the Royal Malaysian Police Museum is a nice and informative place.