Location:
Jalan Gereja, Kuala Lumpur
Highlights:
Artifacts, Historical Pictures, Earlier Phones
Significance:
It is the first interactive museum of Malaysia.
How To Reach:
One can easily reach Telekom Museum by hiring taxis, or by boarding trains, buses from the city.
Muzium Telekomunikasi Negara, literally National Telecommunications Museum, is the first interactive museum in Malaysia. Located in the middle of soaring buildings along Jalan Gereja, the museum is frequently called Muzium Telekom by the locals in Kuala Lumpur. Its distinctive two-storey building boasts of Neo-Classical Greek architecture. Originally, the edifice was constructed to accommodate the Central Battery Manual Telephone Exchange in 1928.
In 1985, the building was intended to knock down to construct a new 26-storey office complex, but the then Prime Minister stepped in to prevent the demolition and designated it for conservation. Consequently, the building was restored at the whopping cost of 10 million ringgits. That's the history and what earlier used to be a telephone exchange is a specialized museum today. It stands apart from other buildings, in conjunction with its eight imposing pillars.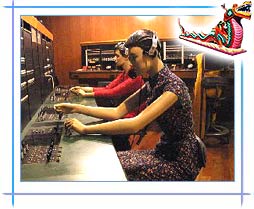 This telecom museum traces 120 years of telecommunications development, from the initial Morse Code Telegraph with its 'ketuk-ketuk' to the cell phones and digital networks of these days. In its 900 square meters of exhibition space, it houses an audio-visual theatre, an education room for school groups, archives and resource areas, a courtyard café, and a souvenir shop. In fact, the museum serves as a repository of various telecommunication equipments, including even the ones that date back to pre-war years.
As soon as you'll enter the museum, a computerized robot will greet you and gradually, you'll hear the chronological accounts of every milestone in the nation's telecommunications history, together with a number of artifacts from the relevant eras and soundscapes. Check out the historical photographs, printed materials, soundscapes and artifacts, while enjoying the interesting behind-the-scene narratives of the people who helped out in developing the country's telecommunications.
It's worth experiencing 'the story' of the early pioneers through your own eyes and ears. While your stay in Kuala Lumpur, definitely pay a visit to this interactive museum and enlighten yourself with the telecommunication record of Malaysia.