Location:
Lake Gardens
Highlights:
The Park houses exotic butterflies and plants.
How To Reach:
One can reach here by hiring taxis or by boarding buses, trains from the city.
Kuala Lumpur offers many striking places that are drenched in nature's bounty, to visitors. One such place is Kuala Lumpur Butterfly Park that is located very close to the renowned Bird Park in the precincts of Lake Gardens. This unique park addresses over 6,000 butterflies from 120 exotic species. To house these cheerful creatures, the park has been carefully landscaped in line with the butterfly's natural habitat.
This simulated county comprises more than 15,000 plants from 100 different species which have been scrupulously planted to resemble a Malaysian rainforest environment. In the middle of the park lies a hydro-pond,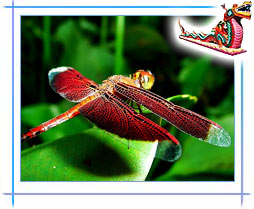 built in limestone. A spectator area has been made around this pond which offers a commanding view of colorful butterflies. Undoubtedly, this multi-colored sight is a divine experience of its own kind.
One can also visit the nursery and breeding area, which are dedicated to butterflies. Here you can watch both preserved and live specimens of butterflies, about 1,230 species in all. Other interesting facility provided here is Insect Museum, where one can learn about the life cycle and mating habits of the butterflies. To sum up, KL Butterfly Park is a nice place to gather information and cherish the sight of creepy-crawlers.