Whether traveling to Malaysia or any other country, travelers are required to have some essential travel documents for the purposes of identification and permission to come into the country. Most of all, these travel documents make certain that you enjoy a contented stay and not be harassed unreasonably by officers. Always remember to do last check and see if you've got travel documents for Malaysia. And above all, prefer keeping emergency copies of such documents with yourself and your relatives at home. In case you lose any of the documents, its copy could be of immense help to issue a duplicate one. Scroll down further to know about the documents required for traveling in Malaysia.
Visa (Malaysian Visa)
Visa acts like an entry card to the country you are traveling. Except in some situations, each traveler is required to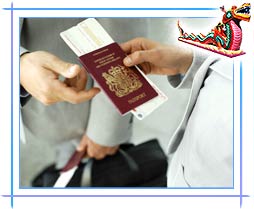 have the visa. If anyone is found default, he/she would not be permitted to enter Malaysia. To know more about visa realated queries and information, visit the local Malaysian embassy in your country.
Passport
Whenever you travel across the continent, your passport is the vital document. To enter Malaysia, you need a valid passport that has validity left for at least six months. In case your passport is expired, get it renewed as early as feasible. Get yourself one, if you don't have a passport. You cannot travel from one country to another without a passport.
Identity Card
At the airport, it is probable that officials ask you to prove your identity. Although it doesn't happen on a regular basis, unless the security is strict, you're required to confirm your identity. So, keep a photo identity card with yourself which can help out in such a situation.