Langkawi is a picturesque archipelago that is known for its exceptional natural magnificence. Every year, thousands of tourists reach this spectacular place in order to fulfill their long-cherished vacation at Langkawi. In case you're also wondering how to reach Langkawi, leave your worries aside as the island boasts of pretty good network of airways and waterways. Getting/ traveling to Langkawi from any part of the world is possible owing to the Langkawi International Airport. Besides, the archipelago is connected to Malaysia and nearby countries via ferries, boats and cruises. Langkawi can be reached
By Air
Langkawi International Airport, which is about 20 kms from Kuah, has direct connections with Penang, Kuala Lumpur and Singapore. It also operates international flights to and from some destinations in the peak season. The flights that frequently run to and from the airport are AirAsia, Malaysia Airlines, Silk Air, and Firefly. The flights of Malaysia Airlines run daily between Langkawi and Kuala Lumpur.
By Road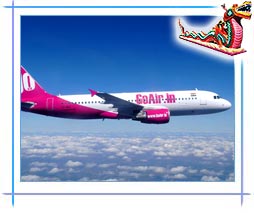 People, traveling by road, have to head for Kuala Kedah or Kuala Perlis (sited on the north-western coast of Peninsular Malaysia), which are the main points from where ferries to Langkawi take-off. The drive from Kuala Lumpur to Kuala Kedah takes about 6 hours while Kuala Perlis takes 7 hours. At both the points, car parking facilities are available.
By Rail
The Malayan Railway offers comfortable and efficient rail services from Kuala Lumpur to Alor Setar and Arau, from where one can take a taxi or bus to Kuala Kedah or Kuala Perlis. From these places, one can take ferry in order to reach Langkawi.
By Boat / Ferry /Cruise
Boats and ferries can be taken from Kuala Perlis or Kuala Kedah to reach Langkawi. Some special ferry services to Langkawi are also available from Penang Island. Moreover, ferries also operate daily between Satun (Thailand) and Kuah. Another option to reach the island is cruise ship. From Port Klang and Singapore, cruises are available to arrive at Langkawi.