Location:
Pantai Cenang, Langkawi
Highlights:
Over 200 species of aquatic creatures, Penguinarium
How To Reach:
One can easily reach here by hiring taxis, or by boarding buses from the island.
The Underwater World of Langkawi is rated amongst the largest marine and fresh water aquaria in Southeast Asia. It is located at Pantai Cenang, and is spread in 6.3 acres of land. Ever since it started operations in Aug' 1995, the aquaria has become one of the must-see places on the island. Till date, it has attracted innumerable foreign over and above local tourists. Underwater World was created with the aim to enhance the knowledge of people regarding aquatic creatures and to serve as a source of entertainment.
Moreover, it is formulated to raise awareness about conserving the precious aquatic life forms, consequently creating understanding of the inseparable bond between man and nature. The major attractions at the aquaria are the Freshwater Fish Section, the Seashell Display, the Koi Pond, the Mini Reptilian and Invertebrate Section, the Coral Reef Section and the Poisonous and Venomous Creatures Section. In fact, throughout Malaysia, you cannot see a larger collection of aquatic species than Underwater World Langkawi.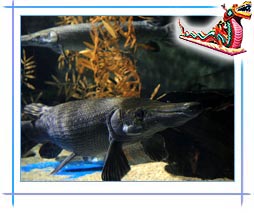 One of its exclusive features is the colossal 15-meter long walk-through tunnel, which consists of 500,000 liter seawater and houses numerous giant fish and sea creatures. Here, about 5000 fish and other aquatic creatures are displayed in over 117 specially designed tanks, which are arranged along an elongated passage. Recently, a new building has been added to the underwater world where three ecosystems, including Tropical Rainforest, Temperate and Sub-Antarctic, are on display.
Its Sub-Antarctic Ecosystem has an amazing penguinarium and an underwater tunnel exhibiting the swimming penguins. It also has a three-dimensional (3D) theatre having a capacity to hold 200 persons at a time. Some other facilities, available here, are gift shop, merchandise centre, dry seafood centre, Neptune Cafe, Zon Shopping Paradise, Restoran Kg. Siam and free parking bays. To put in succinct terms, Underwater World Langkawi is a one-stop destination for entertainment, shopping and eating on the island.