Location:
19 nautical miles south of Pulau Langkawi
Highlights:
An exotic variety of marine creatures
Significance:
It is one of the best dive sites in the world.
How To Reach:
One can easily reach here by taking ferries from Kuah Jetty, Kuala Kedah and Penang Island.
The Pulau Payar Marine Park is one of the most beautiful and exotic marine parks with rich and colorful tropical marine life, in Malaysia. It makes a quick excursion from Kuah Town. Located in the northern part of the Straits of Melacca, it is 19 nautical miles south of Pulau Langkawi. The Park is perhaps the best place to indulge in the pleasures of scuba-diving, snorkeling and swimming. It was declared as a marine park in the year 1985. Further, it is recognized as one of the best dives sites in the west coast of Peninsular Malaysia.
The marine life, here, has revitalized from the days of blast-fishing, trawling and heavy sedimentation. Now, this marine park serves as a study centre for marine researchers. The Pulau Payar Marine Park is an amazing place that is sure to feed your eyes, hungry for a visual marine feast. It swarms with an interesting assortment of marine life and vegetation. It is spread in 2 nautical miles and comprises the islands of Pulau Payar, Pulau Lembu, Pulau Segantang and Pulau Kaca, which are bordered by coral reefs.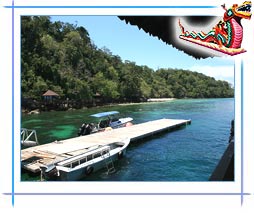 These islands are not inhabited, and that's why accommodation facilities are not available here. People, who love to be part of this adventurous land, are allowed to camping, though with the prior permission from the Fisheries Department at Alor Setar, the capital of Kedah state. On the island of Pulau Payar, you can find many sandy beaches which are apt for picnics and hiking trails. Just off the beach, you can get the opportunity of feeding baby sharks. The presence of crystal clear waters makes this park an ideal sport for snorkeling.
Here, artificial reefs that have got built from old boats, concrete blocks and tires attract people and sea creatures alike. On a good day, visibility can go up to 15m. The Coral Garden is one amongst its fascinating dive spots that is covered with bright, multi-hued soft corals. The park boasts of several endangered species of fish and marine organisms. Fishing, whether for the sake of hobby or commercial purposes, is strictly banned around the islands.
Another great feature is made by the Floating Platform, which is designed for people who don't want to wet their bodies but still want to take pleasure in the marine life. This platform measures 49 m by 15 m, and has a tunnel shape at its bottom about 10 feet under the sea. It also features a snack bar, a dining area and a sunbathing area. You can also hire a boat having glass bottom to perceive the marine life and corals while you move along the coral gardens. In short, Pulau Payar Marine Park is one of the best places to visit in Langkawi.